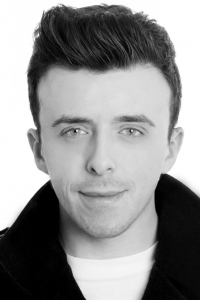 All at the ROHHAD Association are very excited to welcome to the team; the very talented Mr Lee Samuel.
Lee is an Actor, Presenter, Drama Teacher and BIG Panto Star in Scotland, he is also a very close friend to the Hunter Family and has seen for himself the devastation that ROHHAD has caused to his 'wee pal Aaron' and his family.
Lee has been a huge supporter of the ROHHAD Charity since it was founded in May last year, helping out at our events and to raise awareness.  When Trustees were discussing who we could ask to be Ambassadors for the charity Lee was the first to spring to mind.  We asked him and he said YES !
We are all delighted he is part of our Team as we know he will bring so many positives to our charity.  His enthusiasm is fabulous, he is driven, hard working and compassionate all of which we welcome in our team.
Thanks Lee for all your support so far; we are looking forward to continuing our work with you in your role as Ambassador.
Lee will be presenting at the ROHHAD Masquerade Ball on Friday the 1st of April.
He recently did his #GOMADJumpForROHHAD challenge that can be seen on FB, here is a few snaps of Lee doing the challenge and of Lee with Aaron.