Hop On Over to Our Merchandise Page to order Some New goodies that will help fund Important Medical Research into finding a cure for the ROHHAD Children
Welcome to our NEW Charity Merchandise Page We currently have T-shirts, Wristbands and Baseball Caps available for sale. Coming Soon we will have a few new designs in our T. Shirt Range as well as Charity Coffee/Tea Mugs and Keyrings for Sale.
To place an order please click the link to email our charity office and they will help you order.
New Merchandise

New Charity Wristbands in our bright logo colours of Orange and Green as well has having our logo on them they say 'Team ROHHAD Avengers' and also our hashtag #GoMadForROHHAD
Wristbands begin at £1 or $1.50 for a child size and £2 or $3 for an Adult size. Price may vary depending on size of order. If ordering in bulk ask us about our discounted price.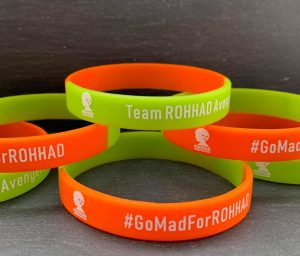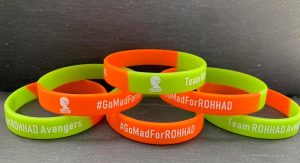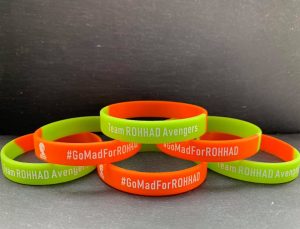 New Charity Baseball Caps You can choose to have it say #GoMadForROHHAD or ROHHAD Avengers - Cost of Baseball Cap is £10.00 or $14.00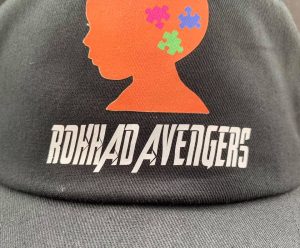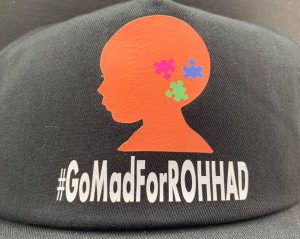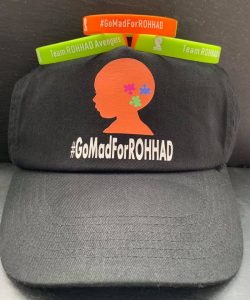 Adult T-shirt with printed design front and back £14.00 or $18.00 plus postage, Watch out for New Designs coming soon

Adult T-shirt with printed design front only £12.00 or $14.00 plus postage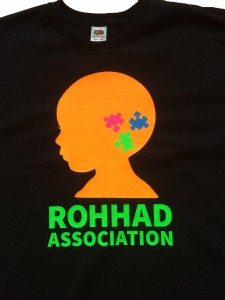 Adult sizes: Small, Medium, Large, X Large, XX Large and XXX Large
Childrens T-shirt with printed design front only £10.00 or $13.00 plus postage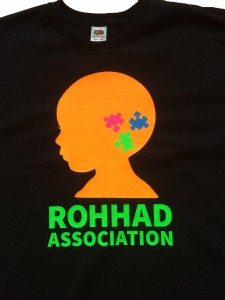 Childrens sizes: 5-6, 7-8, 9-11 and 12-13 years
Wristbands - our old stock is now reduced they are black with green print plus postage, only 50p plus Postage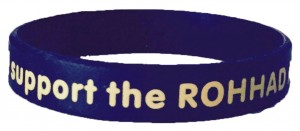 UK and International Postage charges vary depending on weight of item so please email us at the charity to be given a full quote including postage and packaging for your order
To order email us now