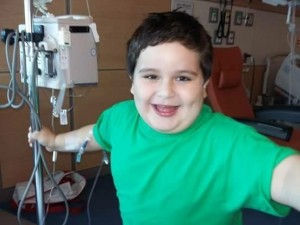 Meet Colby, A beautiful strong young boy who was diagnosed with ROHHAD in April 2015.  Colby loves many things in life, including trains, dancing, singing, sports and the water!  If he could he would spend all day in the water.  Thankfully for now Colby's breathing difficulties do not affect him whilst awake so he is very active when he is able to be and he loves it.  Hopefully his ROHHAD will not decline and restrict Colby from doing what he loves the most; Sports.
Without medical research Colby may very well decline and have to be restricted in exercise in the future to keep him safe.  Thankfully for now that is not the case.
Recently Colby and his mum raised Awareness for ROHHAD in their home state of Pennsylvania USA and the state declared November 17th as their ROHHAD Awareness Day.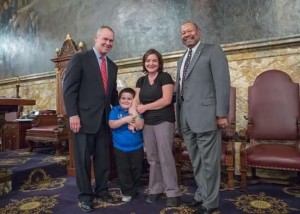 Colby's mum will be blogging regularly about him and his life and battles with ROHHAD.  These will begin from next week.  In the meantime we simply must share another photo of this remarkable young boy.