Meet Jaxon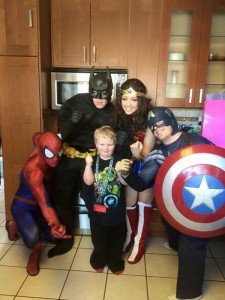 Jaxon is 5yrs old and lives in Canada with his mum and big sister. He is a massive Superhero fan ! The photo above was taken last week on his 5th birthday.  Jaxon has been diagnosed with ROHHAD and his mum Shanel will blog on the website from time to time to allow our followers and supporters an insight into Jaxon's ROHHAD Battle.
Shanel has been doing all she can to raise awareness in Canada and Jaxon was recently on the news (click the link below to view the video)
http://globalnews.ca/video/2305670/rare-condition-causes-rapid-weight-gain-in-children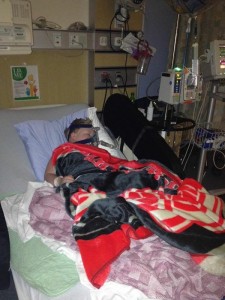 Jaxon has like all the children battling ROHHAD spent a lot of time in hospital fighting for his life.
Keep following our Social Media pages and check in on the website from time to time to hear and learn more about Jaxon and how brave and strong he is.  Shanel will be blogging soon
Thanks