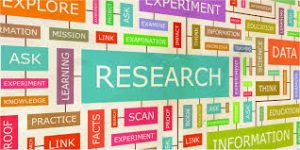 Please see the extract below from our recently updated Research Page.  There is currently an International Registry being compiled by Lurie Children's Hospital in Chicago.  They are looking for participants from around the world and would like for all the currently diagnosed ROHHAD children to participate if possible.  Please read below and feel free to contact us here at the ROHHAD Association at [email protected] if you have any questions about this.   We also have some updated news to share from the UK, so please read below and contact Chicago hospital via the links if your able to participate.  We will continue to update any research information we have as it comes into us here at the charity.
 All of us here at the ROHHAD Association believe that only through working together collaboratively with all those around the world that have experience either of working with children battling ROHHAD or parenting and caring for them will we be able to understand the disease better and hopefully one day find a cure  
'Research is vital to identify improved treatments, deliver better quality of life and increase understanding of the ROHHAD condition.
It is imperative that research is done if we stand any chance of saving the lives of the children diagnosed.
The ROHHAD Association is currently working hard to raise funds so that research into the condition can begin here in the United Kingdom were we are based.
At present no research into ROHHAD is underway in the UK, but we believe that as our donations increase with your help we will be able to change this.
We also hope to achieve enough funds that will enable us to consider research funding requests into ROHHAD from around the world.
There are Endocrine consultants in Scotland and England within the  UK who are very interested in beginning research into ROHHAD.  They are now working collaboratively with one another to prepare research proposals.  When we receive the proposals we will have them independently checked by both scientists and medical doctors to ensure that the research funding is viable and relevant to ROHHAD Research.  
We have also been assured by Scotland's First Minister Nicola Sturgeon that any research proposal about ROHHAD will be looked at and considered by the Chief Scientific Office in Scotland.  This does not mean that funding will be approved however they will review all proposals.  
At the time of writing this we have been made aware that it is reasonable to expect the cost of at least one year of research to be approximately £300, 000.00.  We have raised to date just over £2600.00.  
We will continue to work incredibly hard to raise awareness and the funds required so that we can support and fund research within the UK.
There is currently some research being undertaken in the USA and we will blog and post about research projects from around the world.
We have recently been asked by the team at the Ann & Robert H. Lurie Children's Hospital of Chicago to include the following information on our website.  We are more than happy to share this with you all and ask that any family affected by ROHHAD who is reading this for the first time to please either contact us here at the charity for further information or click on the links below.
Lurie Childrens Hospital are currently undertaking some Research into ROHHAD, they have started an international registry for children diagnosed with ROHHAD and they are actively seeking participation in this Registry
An international Registry will help any team researching ROHHAD and allows a collaboration of the number of children diagnosed around the world as well as a collaboration of key information about the children affected.
Please click the following links for further information about the registry and details of how you may be able to participate.
https://www.luriechildrens.org/en-us/care-services/specialties-services/center-for-autonomic-medicine/research/Pages/international-rohhad-redcap-registry.aspx
https://redcap.nubic.northwestern.edu/redcap/surveys/?s=THHEHWHRX9
The hospital at Chicago is also currently updating their website to include some other ROHHAD studies that they are currently doing and are preparing to do.  It may also be that you would be interested in participating with these studies.  
Participation in the International Registry requires the Online interest form to be completed.  Participation in the other studies requires participation in the International Registry.
If you have any questions relating to the International Registry you can contact us here at the charity and we will happily try to help. '