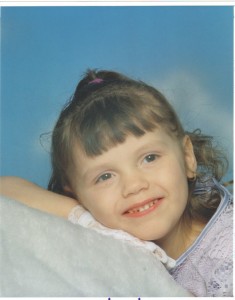 It is time for me to talk a little more about my beautiful daughter Emilee, and what we as a family have gone through.
In my last blog I finished by sharing that Emilee had taken some tests for gifted children, I shared that she had just missed out on passing those tests fully because of her health declining and immediately after those tests Emilee was to spend more and more time in Hospital.
One of those times her temperature would not even register on a thermometer this was a huge concern for doctors and they flew her on this occasion like many others to the children's hospital in Pittsburgh.
They still have no clue, not any idea what is going on with her but are running so many tests and investigations, test after test after test; she was spending so much time in hospital. We would get her home for 1 week or if we were lucky 1 month and then she would be back in hospital.
During all of this my Emilee was always so brave. This as you can imagine is not easy on any of us and it is really affecting my son. He and Emilee were always so close and I could tell it was so hard on him, I tried to act like it was all okay but it was so far from okay. His grades now went from the highest grades and honour roll to almost failing all his classes.
Emilee was completely out of school now she was in hospital so much and when she was home it was great to have her home but then it was also so hard knowing she was so sick and there was nothing I could do to make her better. I did my best to care for her and followed what the Doctors said to do which was check her blood sugar regularly because now she was diabetic and keep her on her diet. We stuck to her diet and the cares the Doctors advised and yet still she would keep getting sick. Further decline in her health meant she was no longer able to go to the rest-room on her own so we had to put her back in diapers. Her sodium levels would not regulate and neither would her temperature and so it continued back and forth in and out of hospital.
Emilee really struggled to stay awake and was becoming more and more lethargic, she was also becoming violent. Hallucinations set in and she said that she saw ghosts. Her hunger was unbearable at times and she would eat anything and everything including non foods, this we later found out was another problem caused by the ROHHAD Syndrome. In fact all of the symptoms she was now battling daily were all caused by ROHHAD.
Her pituitary gland was not regulating itself so she now had so many meds to take on top of her insulin and oxygen. At night she would kick me all the time when I would try to put her oxygen back after it had come off at night. She truly hated having it on and some times the kick was in very sensitive spot lol . The Drs would think she was asleep because she slept so much but she would also fake like she was asleep and got very good at it.
So they would tell me things right there in front of her thinking she was asleep and a lot of times she would hear it. The worst thing she heard when Doctors thought she was asleep they told me she was dying they did not know when or why but it was happening so much was going on and they had no way to stop any of it. When she heard that after the Doctor left the room she started screaming and crying saying she did not want to die I stood there fighting tears back and told her she was not going anywhere not for a long time.
Sorry I have to stop writing for now, I will write some more another time, take care to all of you who are reading Emilee's story and blog, I hope this helps some of you that are dealing with this messed up serious disease, or that it helps those who want to understand more about ROHHAD, understand a little of what the families are going through, Thanks Charlie