This fabulous event last year saw more than 25 Team Members for the ROHHAD Association.  Those amazing people raised collectively between them over £4000.00.  They all had the most amazing time and they are signing up again this year.  We are looking for many more team members !! Could YOU DO IT?  Do you have the fitness for 26 miles or the stamina for 15 miles ? would 6 miles be a challenge for you?  Are you looking for a fun and exciting challenge to do then this could be the right one for you.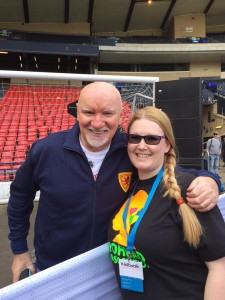 There are 4 Kiltwalk events this year, Glasgow, Edinburugh, Aberdeen and Dundee.  All with different distances, the Wee Wander, The Big Stroll and The Mighty Stride.
We have teams entering Glasgow but we are hoping to gain some support around Scotland this year.  Walking in Glasgow will be our charity Ambassadors Lee Samuel and Emily Middlemas as well as our charity trustees.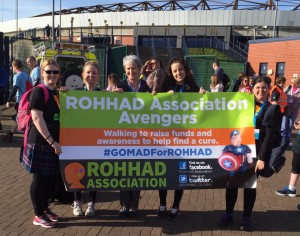 By joining us on the Kiltwalks this year and raising sponsorship money you will be helping some of the rarest children in the world. ROHHAD is an orphan disease that is life threatening and terminal. It affects less than 100 children, 4 of them are Scottish.  The charity is actively raising funds for medical research into ROHHAD to help consultants understand, treat and manage the disease better.  The ultimate goal is to prevent the high morbidity rates associated with the disease and one day find a cure.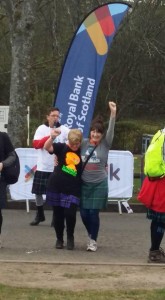 To sign up and join our teams please click the link below.  When filling out your application your welcome to join Team Aaron's Avengers or a different team just please remember to choose ROHHAD Association as your charity (this is on the second last page of the application).  Our Team is Aaron's Avengers and the password to join it is Braveheart.
For all and any information about the kiltwalk click this link here-
http://www.thekiltwalk.co.uk/
To sign up for events the links are below !
Glasgow Kiltwalk is Sunday the 30th of April; to sign up click the link below-
https://glasgowkiltwalk2017.eventdesq.com/
Aberdeen is Sunday the 4th of June; to sign up click the link below- 
https://aberdeen-kiltwalk-2017.eventdesq.com/
Dundee is Sunday the 20th of August; to sign up click the link below-
https://dundeekiltwalk2017.eventdesq.com/
Edinburgh is Sunday the 17th of September; to sign up click the link below- 
https://theedinburghkiltwalk2017.eventdesq.com/