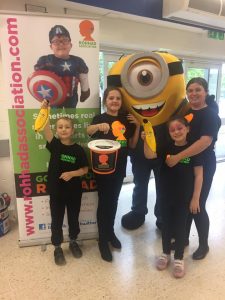 WE NEED YOUR HELP !!
This December on Saturday the 23rd of December we will be in the Co-op in Balloch Bag Packing !  It is considered one of the busiest Saturdays of the year in the store and we are hoping that YOU can help by volunteering a couple of hours of your time ?? Even an hour would be great !!
All you need to do is smile, be friendly, and pack the bags of the customers who are happy to help and hopefully they will be generous and make a donation.
We were in the Co-Op last year and we had so much fun.  The customers and staff are so friendly and we are looking forward to going back this year and raising more awareness for the ROHHAD Children.
If you can help please call Lisa  on 07917225276 and she can add you to our rota !
Thanks in advance to all volunteers and to all the customers we are happy to be helping on the day.